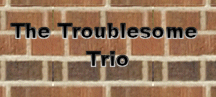 Meowy! Welcome to the Troublesome Trio. Our names are Silver Myst, Sassy and Lia. Silver Myst is a Silver Aby., Sassy is a Serrol Aby., and Lia is a Ruddy Aby. We are all two years old. We are nick-named the Troublesome Trio because, despite our Angelic looks, we are little Devils. (Our horns hold up our halos!) We are always doing SOMETHING bad!




I am Silver Myst! Mew can call me Mysty. I am unsingel! I have a catsome wink-wink named Nigel.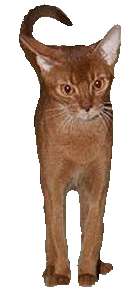 I am Sassy! Mew can call me Sassers, well that's what my furriends call me:)!!! My wink-wink is Charlie - he is such a sweet kitty!



I am Lia! Mew can call me Li Li. I have a wink-wink now, and his name is Boogie, we became wink-winks May, 30 2001! He found our website through Mysty's wink-wink Nigel!!

EMEOW USIF MEW WANT TO BE FURRIENDS!!!

OR.............
Leave Comments if mew are in need of advice, or if mew're single post it here!!


View My Guestbook
Sign My Guestbook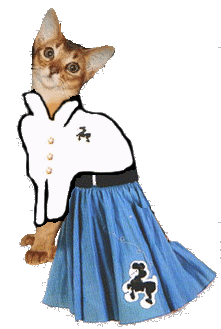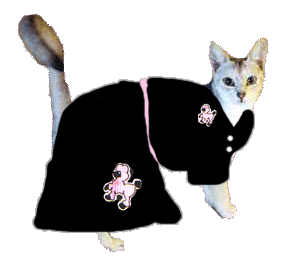 Thanks to Charlie fur making these adorable outfits fur us!

The Directory

&copy 2001+ Trouble Some Trio